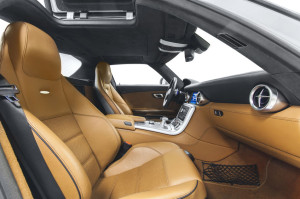 Have you ever heard of a vegan-friendly vehicle? And, yes, that's a thing. Vehicles like the Tesla Model S, the Range Rover Velar and the Ford Mustang Mach-e use recycled materials instead of conventional leather in their interiors. There's a growing trend amongst consumers to have more ethical and green options available in new cars.
Here are some other auto tech trends in 2022, as listed by Modera.com:
EV DOES IT: Sticker shock at the pump is causing more people to veer toward electric vehicles and hybrids. And it's a trend that isn't going to go away. Technological advances on improving EVs, sky-high fuel prices, the popularity of companies like Tesla — these ain't your uncle's early-2000s Toyota Prius — and a variety of other reasons factor into this being the ongoing top automotive trend.
GOING ONLINE: Consumers are accustomed to doing research and purchasing products online, so it only makes sense that the automotive industry is trending in that direction, too. Inventory lists with photos and specifications are common, and, oftentimes, consumers are also able to begin the buying process online.
CONNECTED MOBILITY: Automobiles have just scratched the surface of possibilities here — and we're not just talking about having navigational capabilities or satellite radio. Connected cars use wireless technology for vehicle-to-vehicle communication to prevent incidents from happening. Messages and alerts can be shared. Modera.com offered more insight: "As 4G and Internet of Things continue to grow, more connected services and features can be found in vehicles. Thanks to connected mobility, these vehicles can communicate bi-directionally with a wide range of other systems outside their local area network to send digital data. It helps to enable vehicle health reports and remote diagnostics, access to data-only telematics and Wi-Fi Hotspots, turn-by-turn directions, warnings of car health, and direct intervention to prevent breakdowns and, in turn, avert accidents."
HANDS-FREE TECH: This isn't just for your cellphone and radios. This refers to self-driving technology of the "Look, Ma! I'm driving with no hands!" variety. This technology uses radar, sonar, lidar and odometer measurements to maintain safe speeds and detect changes in the surroundings. There are six levels of automation, TWI Global notes. At Level 5, the vehicle can do all driving tasks without human interaction.
AUTO CYBERSECURITY: Know how modern vehicles function — doing some really neat things, too — thanks to computer technology? Hackers know it, too, which is why protecting vehicles' digital systems is trending. From Modera: "Advanced auto cybersecurity will prevent criminals from stealing data, manipulating the vehicle, or causing physical damage. New vehicles in 2022 will have security systems with cutting-edge cybersecurity features, in response to increased threat levels."
Is there an automotive trend that piques your interest? Tell us which one and why. And which trend are you willing to avoid?